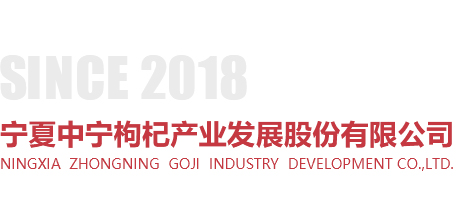 Ningxia Zhongning wolfberry Industry Development Co., Ltd. is a whole industry chain and light assets joint-stock company integrating wolfberry planting, production, processing, sales and service.
Based on technical innovation, system innovation, service innovation and mode innovation, the company gradually explores and summarizes the high-quality development road of Zhongning wolfberry industry. We will take the lead in establishing the mode of "integrated agricultural production + 1, large-scale prediction and farmer households" to establish the mode of...

The company fully explored the medicinal culture of Zhongning wolfberry in 2000, adhering to the original intention and mission of "let Chinese people eat real and good wolfberry", and built a GMP processing workshop with an annual production capacity of 1500 tons according to the GMP production standard. Give full play to the advantages of authentic medicinal materials of Zhongning wolfberry, cooperate with top 100 pharmaceutical chain enterprises such as Shuyu civilian, Zhang Zhongjing, Quanyi health, etc., and actively promote the construction of main sales channels of Zhongning wolfberry.
The company adheres to the business philosophy of "integrity, innovation, sharing and co construction", establishes the enterprise with integrity, promotes development through innovation, creates value through sharing, and builds a win-win future together. It meticulously constructs the safety development mode of the whole industry chain from the field to the tip of the tongue, so as to provide customers with "safe, assured and traceable" high-quality products.
Xiongguan road is really like iron, and now step over from the beginning. With the implementation of Rural Revitalization Strategy, Ningxia Zhongning wolfberry Industry Development Co., Ltd. has made greater contributions to the high-quality development of Lycium industry in the county.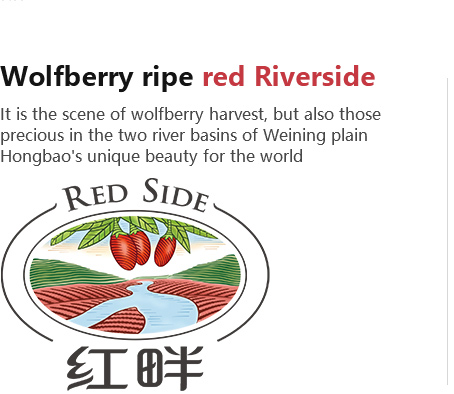 Zhongning Lycium barbarum growing in Weining plain has been nourished by Qingshui River and Yellow River for hundreds of years. The most superior natural environment has created the most authentic red treasure.

We depict a beautiful picture, which intuitively presents the regional characteristics of the brand, so that people can feel the authenticity, ecology, health and quality of the brand.

Logo shape from a medlar, representing the brand attribute characteristics. From small to big, we can trace the origin of Lycium barbarum, experience the red treasure of ecological origin, and enjoy a healthy and quality life. The concept of traceability and high-end quality assurance of the brand from the place of origin to the audience are conveyed.

The overall image of hongpan brings the audience into the scene of the original place of origin by hand drawing. With the elegant and fluent font tone, it is full of artistic conception and makes the brand bring its own sense of story and history, which is fascinating. The brand value will be maximized to create a high-end agricultural food brand with rich connotation, unique tonality and international concept.